LIVING WITH CATS AND DOGS CAN BE A CHALLENGE



Some of the daily struggles may include having to deal with: 
Dog getting into the cat's litter box
Dog gobbling up all the special diet cat food
Having an overzealous doggo with the brand new kitten
Constantly climbing over a gate or installing a cat door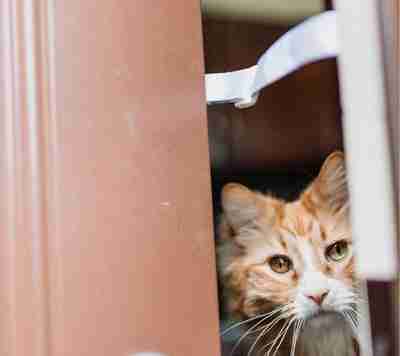 "Keeping the dogs out of the cat's space has been hard. Thanks to The Door Buddy I can keep the door open enough for the cats and keeping the dogs out! It has changed our life!"
- Ash and Ember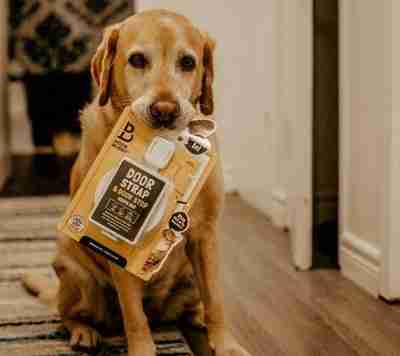 "8+ years of constantly stepping over baby gates, using large door stoppers, and then I found The Door Buddy. It may just be the greatest invention ever. Now I don't have to worry about poopy kisses!"
- Gracie


TIRED OF EXPENSIVE AND INEFFECTIVE
BABY GATES AND CAT DOORS?
We understand!  And, that is why we created Door Buddy! To provide YOU some relief so you can enjoy your pets and prevent all these yucky and messy situations without being an undue burden on your time and pocketbook.
OTHER PET/BABY PROOFING PRODUCTS:
❌ HARD TO USE
❌TRICKY INSTALLATIONS
❌KEEPS CATS OUT
❌DAMAGES WALLS OR DOORS
❌DOGS CAN GET THROUGH
EASY-TO-USE, EFFECTIVE DOOR STRAP:
✔️INSTALLS IN SECONDS
✔️ CATS AND ENTER AND EXIT AS THEY PLEASE
✔️KEEPS DOGS AND BABIES OUT
✔️EASY TO USE BY ADULTS
✔️NO TOOLS OR RENOVATIONS NEEDED

GIVE BACK YOUR CAT'S SPACE TODAY!
SATISFACTION GUARANTEED OR WE'LL GIVE YOU YOUR MONEY BACK
Door Buddy is an adjustable door strap that allows your door to open wide enough for your cat to easily enter and exit the room while also keeping it narrow enough so your dog (if slightly larger than your cat) cannot fit through and are therefore kept out.
Say goodbye to kitty litter and cat food intruders for good!
On top of this, it installs in seconds! Never worry about the dog or your baby getting into the litter box again!
IS DOOR BUDDY RIGHT FOR YOU?
TAKE A LOOK AT OUR FAQS