A HOUSEHOLD WITH CATS, DOGS, AND BABIES CAN BE A CHALLENGE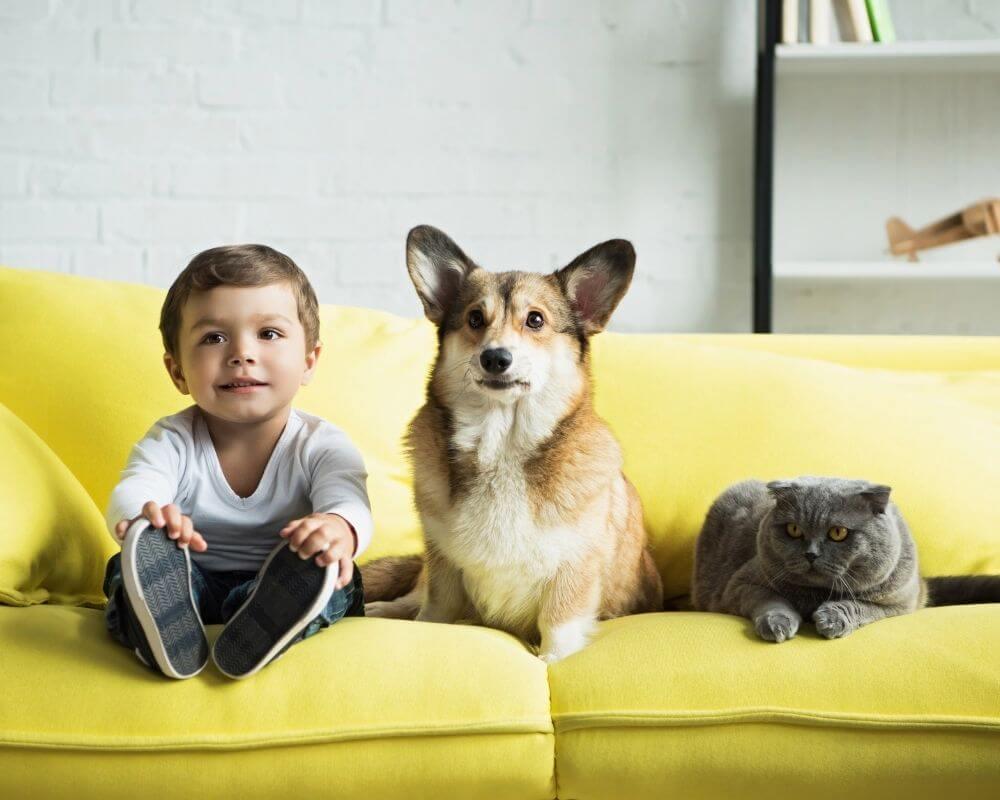 There is no greater love than the love of your precious little one or the love you have for your furbabies.
But, a household with a new crawler exploring your cat's space or a household with a dog that constantly raids the kitty litter can be frustrating.
Then, of course, you may have a skittish cat who needs plenty of space from your little one or dog! Or what about a cat who constantly meows because they simply can't stand the sight of a closed-door?  
Are you tired of the struggle, the fights, and the sleepless nights?
INTRODUCING DOOR BUDDY DOOR STRAP
A solution that's so simple, you may doubt it could ever work.
DOOR BUDDY DOOR STRAP DOES THE WORK FOR YOU.
With the Door Buddy adjustable pet door strap, your door can be kept open just WIDE enough for your cat to enter or exit rooms without needing to tend to their every meow.
At the same time, the door is kept NARROW enough so dogs and babies (if slightly larger than your cat) cannot get in.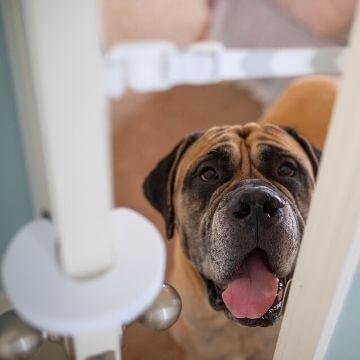 KEEPS DOGS OUT
Stops your dog from snacking out of the kitty litter box or eating all of the cat food.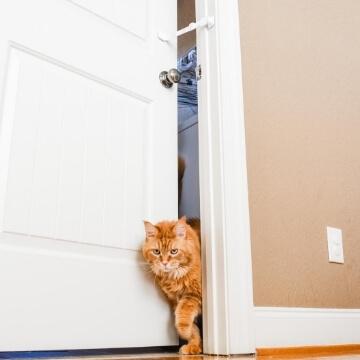 LETS CATS IN
Gives cats back their space with a room free from intruders invading potty and nap time.

SOME OF OUR RAVING FANS
Let Door Buddy Door Strap Restore the Peace in Your Home Too!
TIRED OF EXPENSIVE AND INEFFECTIVE BABY GATES AND CAT DOORS?
We understand! And, that is why we created Door Buddy Door Strap! To provide YOU with some relief from all these yucky and messy situations. Now you can enjoy your pets without the hassle on your time and pocketbook.
ALLEVIATING FRUSTRATION AND STRESS

A better way to baby proof and dog proof the litter box and cat food is finally here!

100% Satisfaction Guaranteed!
100% DOG & BABY PROOF GUARANTEED!
If you are on the fence, try it with our 60-day no-risk guarantee. If it breaks or doesn't work for you, please get in touch. We will replace it or issue you a 100% refund.