PARENTING & COVID-19

Protecting Your Hooman and Fur-babies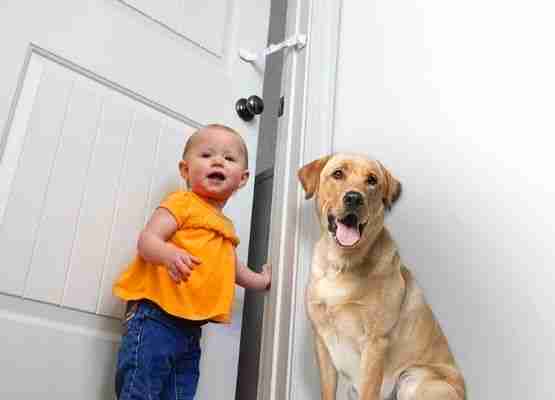 In a time where social distancing and self-quarantine has become a routine part of life, it's understandable if you're finding that the cabin fever is getting too much.
Whether you're a parent to hooman or fur babies, or both, we can see how this new dynamic can be overwhelming. However, with the latest CDC guidelines and a rapid vaccine roll-out, the tides are turning!

It's time for pawrents to rejoice! The days of being hounded by your doggo getting into trouble or your kiddo causing havoc in the litter box are soon going to be behind us. 
With that said, despite the lockdown reductions, working from home and managing a whole household full-time are becoming the norm. If this sounds like you, keep on reading! We've put together our best tips to help you achieve a purrfect home while still keeping your sanity. 

PARENTING IN A TIME OF CORONA:
A SURVIVOR'S GUIDE
Whether you find yourself self-isolation due to a recent virus encounter or you're just being extra cautious, quarantine can get hairy. But, it's not all bad! With the right boundaries and aids, your pets and little ones can live happily together. 
First thing's first - let's cover a question that most furparents are asking themselves: 
Can Pets Catch the Coronavirus?
Now that the Covid-19 pandemic has made its mark, worrying about our purrfect pets is completely normal. After all, who wants to see their favorite fur-ends down in the dumps? Here's the good news: there's no need to panic yet!

Although the Centers for Disease Control and Prevention (CDC) has confirmed that there have been a few cases of Covid-19 found in animals, the chances of the disease transferring to hoomans is rare. In fact, in most of these cases, the pets had contracted the disease from infected people rather than fellow pets.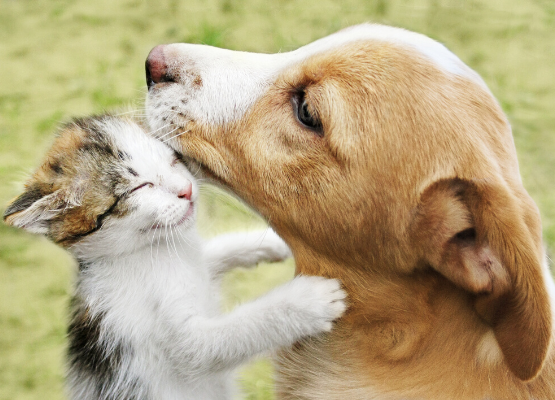 With these latest findings in mind, it's best to treat your furry friends as you would your family members. Keep socializing with pets and people outside of your home to a minimum and make sure to stay home wherever possible.

So, let's take extra safety precautions to ensure that our pooches and families stay fit and healthy. Let's keep washing those hands and keep our paws off of any unconfirmed viral sources! 
Now that we've got that out of the way, let's jump into the real reason why you're here - navigating the chaos of parenting your pets and children! With a full home, you may be noticing that things are going a little haywire.
Your makeshift home office may quickly be turning into an extension of your child's playroom and you might be noticing your dog sneaking a few more treats out of the cat's food bowl. As parents with 2 cats at home ourselves, we hear you! It's times like these where baby and pet proofing is more important than ever. This isn't just for the safety of your pets and children, but for your sanity too. 
Fun Activities to Do With Kids
Where would we all be without the likes of Pinterest? Thank goodness for the simple DIYs and fun activities out there for our kids to do. However, with that being said, how do you know which ones are worth trying and which are worth tossing?
Here's the good news: we've tried and tested them for you! Below, you will find our top picks for your little ones to enjoy. These activities are suitable for your littlest love to your eldest. Even us parents can find joy in going back to basics and getting in touch with our inner child!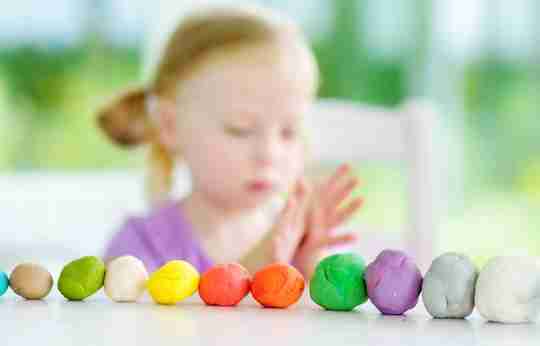 Moon Dough
Sensory play is essential for our toddlers and younger kids. It helps stimulate their minds and keeps them occupied while you get the opportunity to get some work done. Making your own playdough is a fun and affordable way to get your child involved from beginning to end. It's also purrrfect for families that have any allergies or sensitivities.
To make this silky dough, here's what you'll need:
- 1 cup hair conditioner
- 2-3 cups corn starch
- Food coloring (optional but highly recommended)
The great thing about this ingredient list is that most homes will have them - no going out necessary! Put the conditioner in a bowl with 2 cups of cornstarch, and mix until well combined. You may find that it's still sticky. If so, try adding a little more cornstarch at a time until you get the play dough to a consistency you like.
Purrrfect Pet Treats
Baking seems to be the number one activity to do during quarantine, but who's to say that your pet can't benefit from the fun too? Show your pooch or kitty some love by baking them a fresh batch of biscuits. 
Her's what you'll need:
- 1 1/2 cups almond flour
- 1/4 cup all-natural peanut butter
- 1/2 tablespoon cinnamon
- 1/8 - 1/4 cup water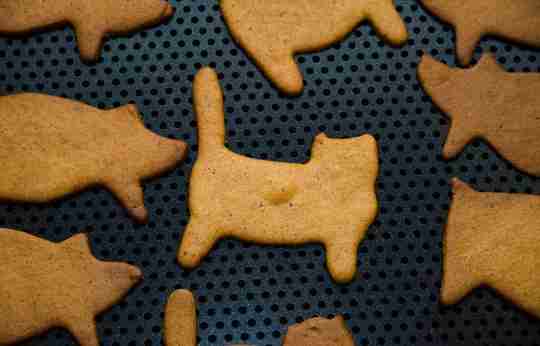 Preheat oven to 325° F.Add all ingredients into bowl and roll dough into a ball. Flatten with a rolling pin and use a cookie cutter to cut shapes. Place on parchment paper and bake in the oven for 25 minutes. leave in oven to crisp for an extra 30 minutes.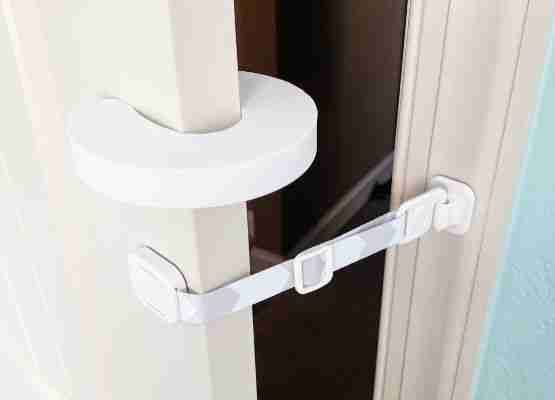 How to Calm the Chaos with Door Buddy:

Before the words "Coronavirus" and "Covid-19" became part of our day-to-day vocabulary, dealing with these pet and toddler problems was the norm for us. We were constantly struggling to keep our crawling baby from getting into the litter box and cat food. It was a nightmare! That's when we came up with Door Buddy. 
Door Buddy is an adjustable door strap that keeps little ones and dogs out of rooms with the kitty litter and cat food while giving us grown-ups and cats easy access into the area. The best part is that it can be installed within seconds and it doesn't require any renovations to your decor or doors or having to deal with the hassle of a pet gate or baby gate. Our latch simply attaches to your door and door frame with the use of adhesives - no cutting holes or changing up the structure of your home necessary! 
So, how can Door Buddy help you during this time? For starters, many doggo parents may feel tempted to keep their pooches in a crate. This may work for some doggos but for others, they can quickly become bored and therefore agitated and slightly destructive. Not to mention the fact that the barking and crying will start to drive you mildly insane!
With our product, you can keep your dog from accessing no-go zones while still allowing them the freedom to roam around the house. Although rooms with the cat food and litter box may be the first choice location for many of our customers, you can use our door strap to block off your home office or any other room you'd rather keep off-limits for that matter. 
Then there are the kiddos. We're sure you have your hands full with curious tots. All you'll need to do is slap on a Door Buddy and get back to work!
Instead of spending hours of your day running around after your children or chasing your doggo out of rooms, let us help you try and settle the chaos.
15% OFF our entire store with coupon code
"FURRY15"at checkout
Because it is simple, convenient, installs in seconds and it works! Use the adjuster to customize the width of the door opening (typically between 2" to 6") to work with the exact sizes of your cat, dog, and baby!




It is perfect for pet owners and new parents that just don't want to deal with the hassle of a baby gate or for those who are not ready for the daunting task of cutting a permanent hole in their door to install a cat door.




Door Buddy installs in seconds and the latch is easy to lock and unlock with one hand from either side of the door for quick and convenient access to the room.


WILL IT WORK FOR MY DOOR?

Yes! Door Buddy works great perfectly on left and right swinging doors, doors that push or pull open, pocket doors, double doors, and bi-fold doors. You can even install on the back of the door for greater strength and resistance to pressure.




Just be sure to install it on your door and door frame only. Do NOT install on drywall or wallpaper.




See Examples shown in the INSTALLATION GUIDE. 


I HAVE A TODDLER, WILL IT WORK FOR ME?

Maybe yes. Maybe No. It depends on what you consider "toddler". It is usually best to start using Door Buddy early when your baby just starts crawling. Then, when they reach the toddler stage they will know that room is "off-limits" already. If you start using Door Buddy when your little one is older than 2 years old then there is a chance that they will be able to push hard enough for the adhesives to come off. 




However, please review the INSTALLATION GUIDE provided for alternative methods of installation for greater strength and resistance to pressure. 




Just remember that Door Buddy is intended to be a deterrent only and is meant to make your and your cat's life easier. Like any baby-proofing product, it is not a substitute for proper adult supervision.


WILL IT BE STRONG ENOUGH FOR MY DOG?

For most dogs, ABSOLUTELY! Our customers have dogs ranging anywhere from 12 to 120 pounds and they love it. A lot of them are pleasantly surprised at how strong the adhesive is and how well it holds up to any added pressure.




However, please note that if your dog is a lot smaller than your cat or if you have a very aggressive dog, it may not work. If you're in doubt, make sure to check out our reviews for real customer experiences.


HOW IS THE DOOR BUDDY DOG PRODUCTS DIFFERENT TO THE BABY PRODUCTS?

There are no differences between our dog and baby products. We just want to make sure all pawrents (hooman and pets) get what they need and can find their products quickly through our packaging. 


DOOR BUDDY IS MADE IN THE USA!

So, what are you waiting for?




Don't struggle anymore.




Choose the easier way to give your cat a new safe space to eat, use the litter box, or just a place where your cat can relax without being harassed by your dog or being chased by your little one.