THE DILEMMA FOR NEW PARENTS WITH CATS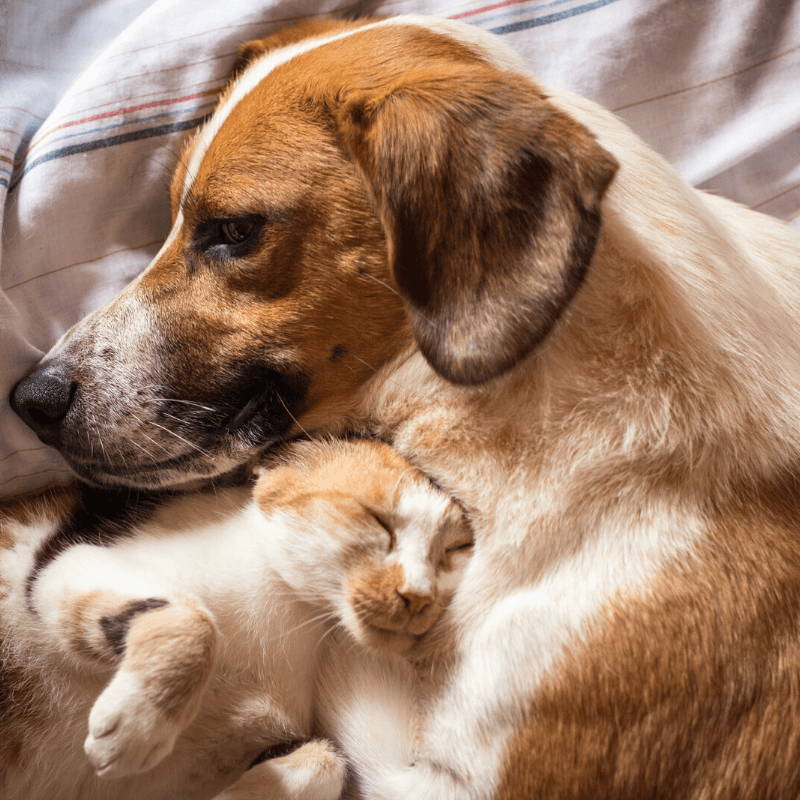 A life without your furbabies is a life without happiness! Our furry friends complete our homes and bring us endless joy.
However, that doesn't mean they don't come with their own frustrations too! Especially when your...
dog eats cat poop out of the litter box
puppy gobbles up all the cat food
dog is driving your cat up the wall
cat cries to be let out of the bedroom, or
slams the door wide open waking you up
Sounds like you? Then it's time for a Door Buddy!
With the Door Buddy adjustable pet door strap installed, your door can open just WIDE enough for your cat to enter or exit rooms effortlessly.
At the same time, the door is kept NARROW enough so dogs (if slightly larger than your cat) cannot get in.
This way, you can keep dogs out of the litter box or dog proof the cat feeding station without breaking your back or the bank.
No pet gate to climb over. No time consuming cat door installation. No more messes to clean up. No more stress!
Because it's...
Simple. Convenient. Effective.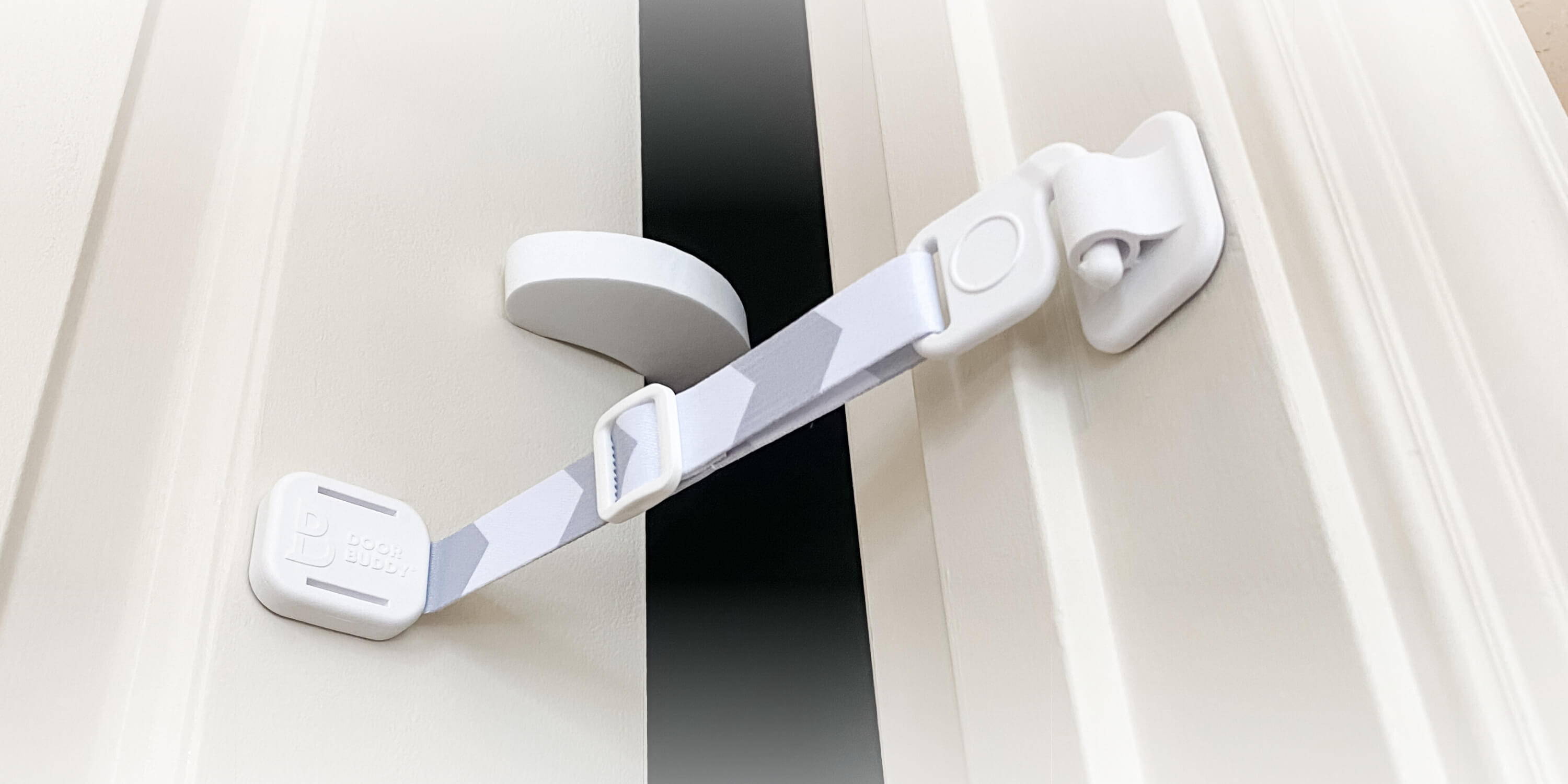 Installs in seconds with no tools needed

Secures to various door types with strong 3M adhesive

Adjustable from 2" to 6" to fit your cat but block dog

Easy to lock and unlock with one hand from either side of door
REAL CUSTOMERS USING DOOR BUDDY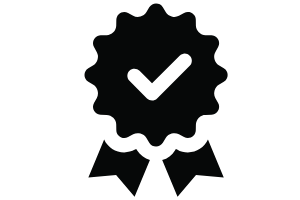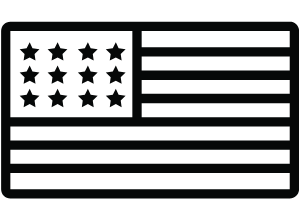 FREQUENTLY ASKED QUESTIONS
Where should I use Door Buddy?
Any interior room with a door!
The most popular places to use our door strap includes the laundry room, bathroom, bedroom, closet, cat's favorite hangout room, or any room that you want to isolate from access by dogs, babies, toddlers, and in some cases even cats.
We recommended installing Door Buddy at least 10" above the door knob or lever or high enough so that Door Buddy is well out of reach for children and dogs.
Always remember when it comes to child and pet safety, a product should never be used to replace adult supervision. Similarly, Door Buddy is intended to be a deterrent only and was not designed to replace proper adult supervision.
Will it work for my door?
Yes! Door Buddy works perfectly on left and right swinging doors, doors that push or pull open, pocket doors, double doors, and bi-fold doors.
You can even install on the back of the door for greater strength and resistance to pressure.
For more information on our installation process, it's best to visit our INSTALLATION GUIDE. Here you will find our tips an tricks to ensure that your Door Buddy is fully optimized for your home.
Will it be strong enough for my dog?
For most dogs, ABSOLUTELY! Our customers have dogs ranging anywhere from 12 to 120 pounds and they love it. A lot of them are pleasantly surprised at how strong the adhesives are and how well it holds up to any added pressure.
However, please note that if your dog is a lot smaller than your cat or if you have a super aggressive dog, it may not work. If you're in doubt, make sure to check out our reviews for some experiences from real customers.
If you do have a large dog, please review the INSTALLATION GUIDE for alternative methods of installation for greater strength and resistance to pressure.
Who is Door Buddy best for?
It is perfect for pet owners that just don't want to deal with the hassle of expensive pet gate or complicated installations. It's a great solution for those who are not ready to cut a permanent hole in their door and install a cat door for interior doors too!
It's also an easy way to keep your purrrfect pets out of harmful household hazards - we all know how our pooches like to explore! All you have to do is attach the door latch to your door frame and it's officially pet proofed.
What else can I use Door Buddy for?
We're not just a simple door strap! Door Buddy has numerous additional uses and benefits:
Keeps the door ajar allowing for proper airflow which will help regulate the temperature between rooms which may result in decreased heating and cooling costs.
Promotes proper ventilation and helps regulate the air quality and thus reduce mold and mildew buildup by keeping moist rooms slightly open. Increased airflow will also ensure that the air in isolated rooms will not become stuffy and stale.
Provides an easier and more convenient alternative to baby gates and pet gates to isolate certain rooms.
Acts as a great alternative to door knob covers and door handle locks when your toddler learns how to open doors.
Gives older siblings their space and privacy in their rooms. All you have to do is make sure that your Door Buddy is installed high enough to be out of reach for younger siblings, but low enough so older siblings can easily operate the latch.
Operates with ease and doesn't prevent your door from functioning normally when unlatched. You can also operate Door Buddy with one hand from inside or outside the room.
How wide should I set my Door Buddy?
It all depends on your needs. The adjustable strap makes it very customizable to either block or accommodate your furry friends based on its set opening width (between 2 and 6 inches).
Widest width (approximately 6 in) - blocks large dogs and bigger toddlers from entering the room while allowing smaller animals to enter as they want.
Medium width (approximately 4 in) - also blocks medium sized dogs and babies from entering the room while allowing cats to enter as they want.
Narrowest width (approximately 2 in) - also blocks most cats and small dogs from entering the room.
What is the Door Stopper for?
The Door Stopper stops the door from closing while preventing pinched tails or pets from getting locked in rooms. Say goodbye to doors slamming shut!
What is the best way to use the Door Stopper?
The Door Stopper can be adjusted on top of the door to match the gap set by the strap to increase stability and minimize the movement of the door while keeping your door open.
How do I remove Door Buddy?
To prepare for the removal, heat the adhesive with a hair dryer for several minutes to soften the glue. You can then use your hand and twist the plastic part clockwise or counterclockwise so that the plastic part separates itself from the adhesive that is still attached to the actual surface. Once the plastic is separated from the adhesive, you simply take your fingertip and roll the adhesive into a ball and remove it from the surface.
Alternatively, after heating the adhesive you can use fishing line or dental floss and slide it side to side between the adhesive and the door/door frame surface. This works really well and usually removes our product without any damage.
How much is shipping and how long will it take to get my order?
Shipping Costs:
USA shipping is FREE for all orders.
Canada: Flat rate price of $10.50 per order.
Europe (excl. UK): Calculated during checkout. Consider purchasing on Amazon.co.uk for faster delivery.
UK: Available for purchase on Amazon.co.uk.
Delivery Times:
All orders are shipped within 24 hours Monday through Friday. Upon shipment of your order you will receive a tracking number.
USA: 1 - 3 ~ business days typically, but please allow up to 7 days due to the pandemic.
Canada: 6 - 9 ~ business days typically, but please allow up to 30 days due to the pandemic.
Europe: 7 - 14 ~ business days typically, but please allow up to 45 days due to the pandemic.
What if I am not satisfied?
We are confident that you will love your Door Buddy and therefore offer a 30 day, hassle-free, money-back guarantee. If you are not 100% satisfied, simply return it and we will credit back the full purchase price (excluding S&H) Click here for our refunds and return policy.
INSTALL & USE IN 4 SIMPLE STEPS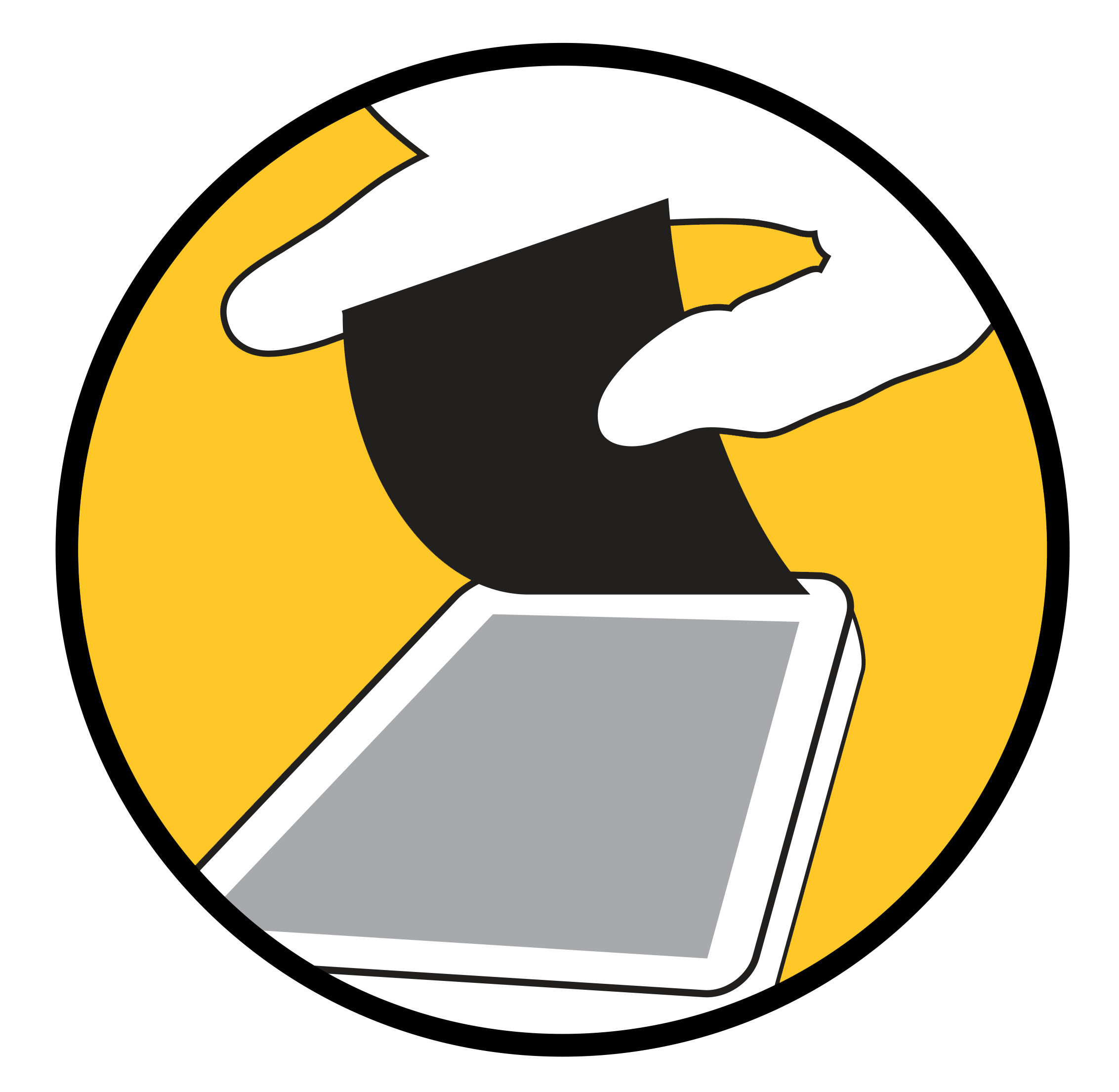 1. Remove paper backing from parts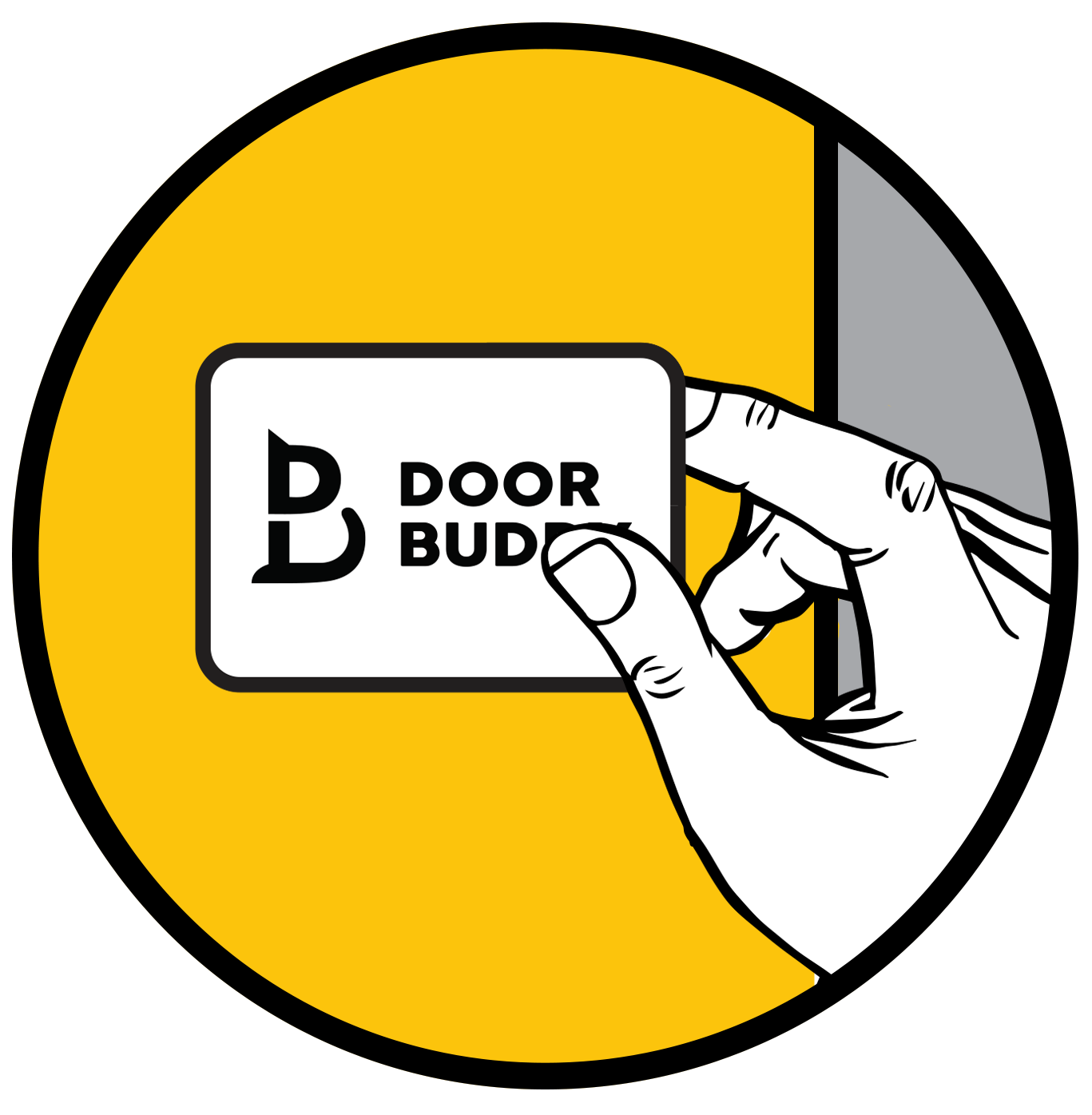 2. Stick parts onto door and door frame
3. Insert hook into latch to lock
4. Adjust strap to desired length
Installation may be simple, but taking a few extra minutes to plan will set your Door Buddy up for success.
Clean surface and let it dry before installing.
Plan ahead. Where you mount each piece will affect minimum and maximum width of door opening.
Install on door and door frame only.
Let adhesive cure for at least 24 - 72 hours for max strength.
For best success, install on the back of door. This will place the least amount of pressure on the adhesives.
Do NOT install on wall or wallpaper. If that is your only option, stick 3M paint protection film on wall first and install Door Buddy on top of the film.
If paint is older or just to give door and door frame surface a chance for better adhesion, stick 3M paint protection film first and then install Door Buddy on top of the film.
VARIOUS INSTALLATION METHODS
Works great for newly crawling babies, well-mannered and non-persistent dogs. Pushing on door will exert most pressure on adhesives.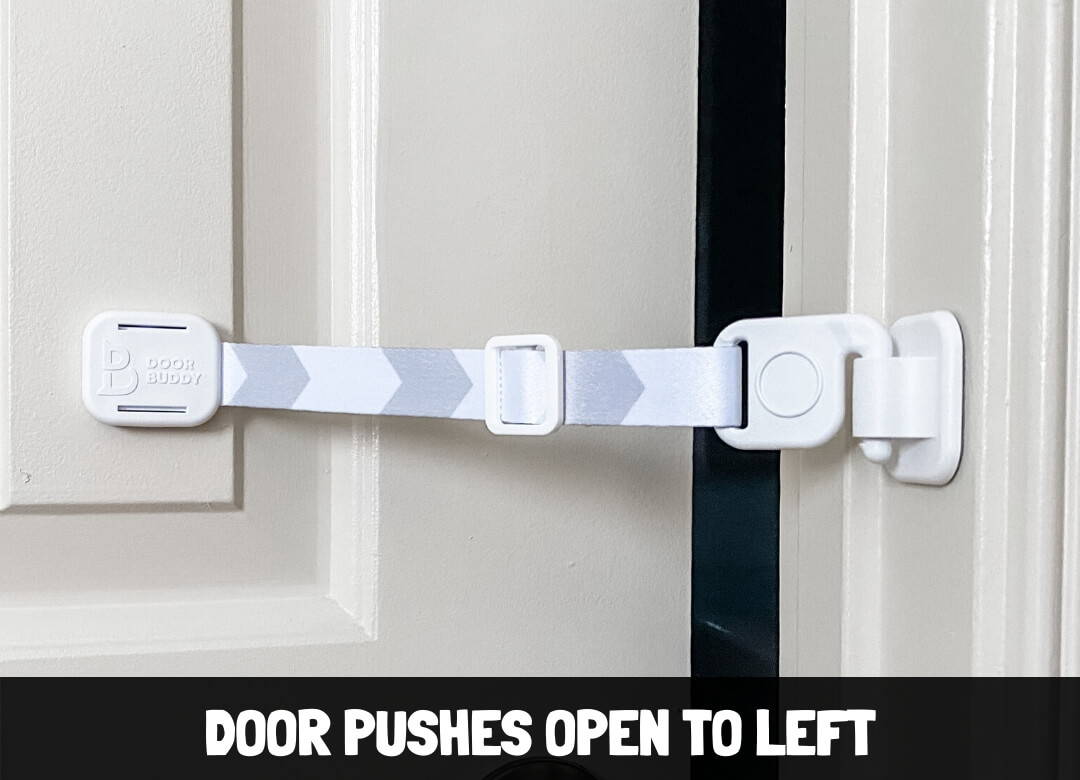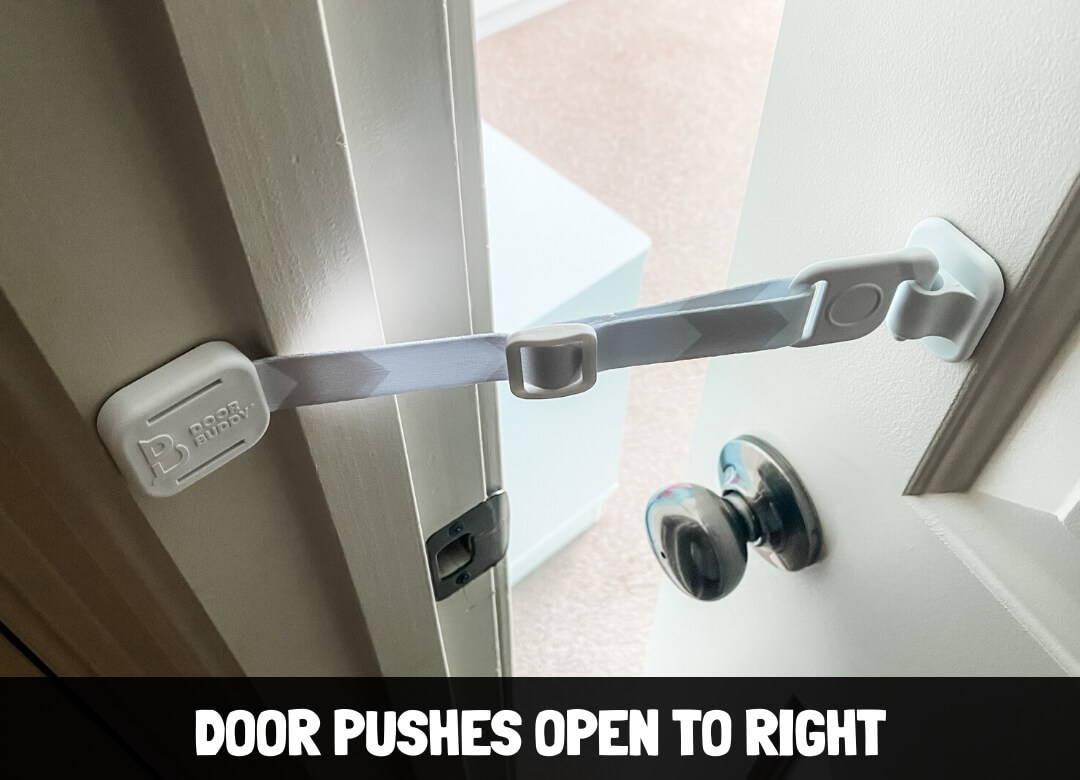 2. Back of Door - Front of Door Frame
Works great with early stage toddlers, more persistent and larger dogs. The adhesives are able to withstand more pressure.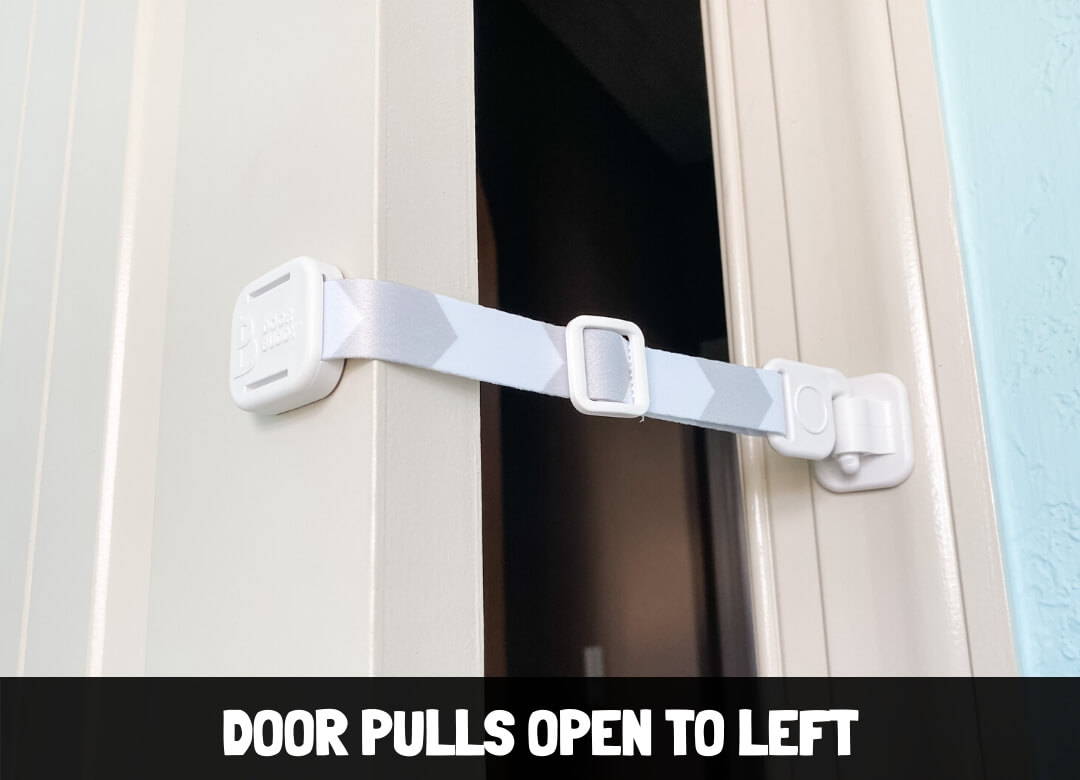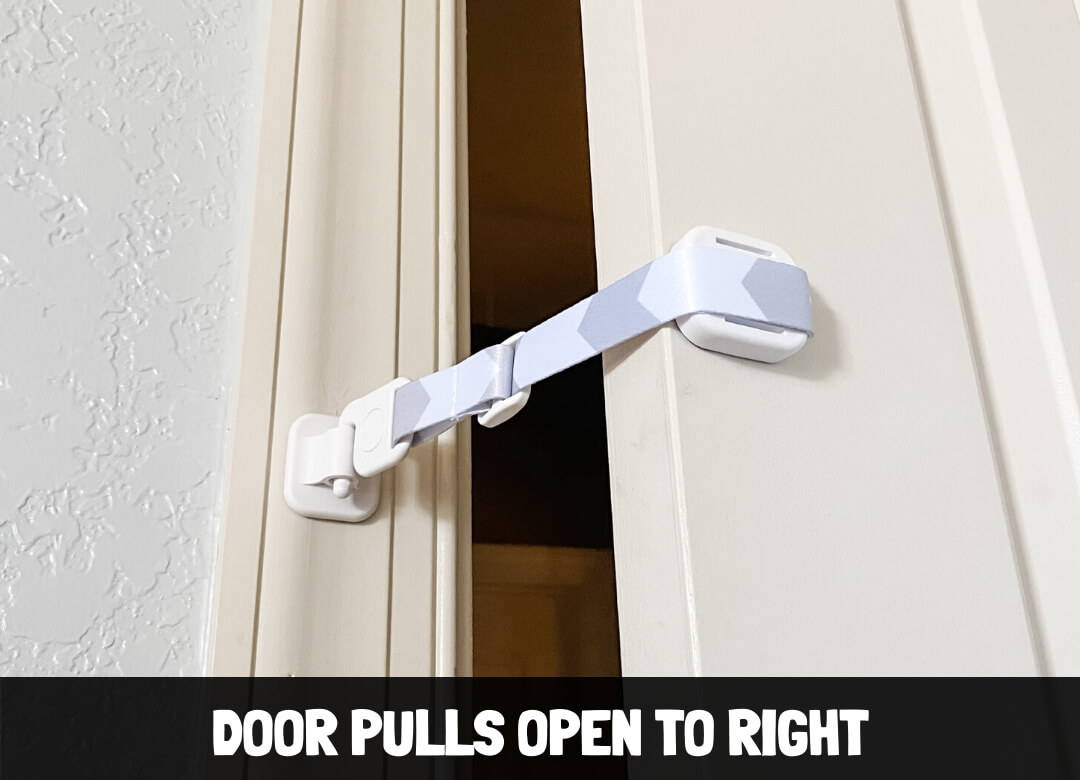 3. Back of Door - Inside of Door Frame
The strongest method of installation. The adhesives can withstand the most pressure when installed this method. However, it is also the least adjustable so make sure your cat will fit through before placing adhesives.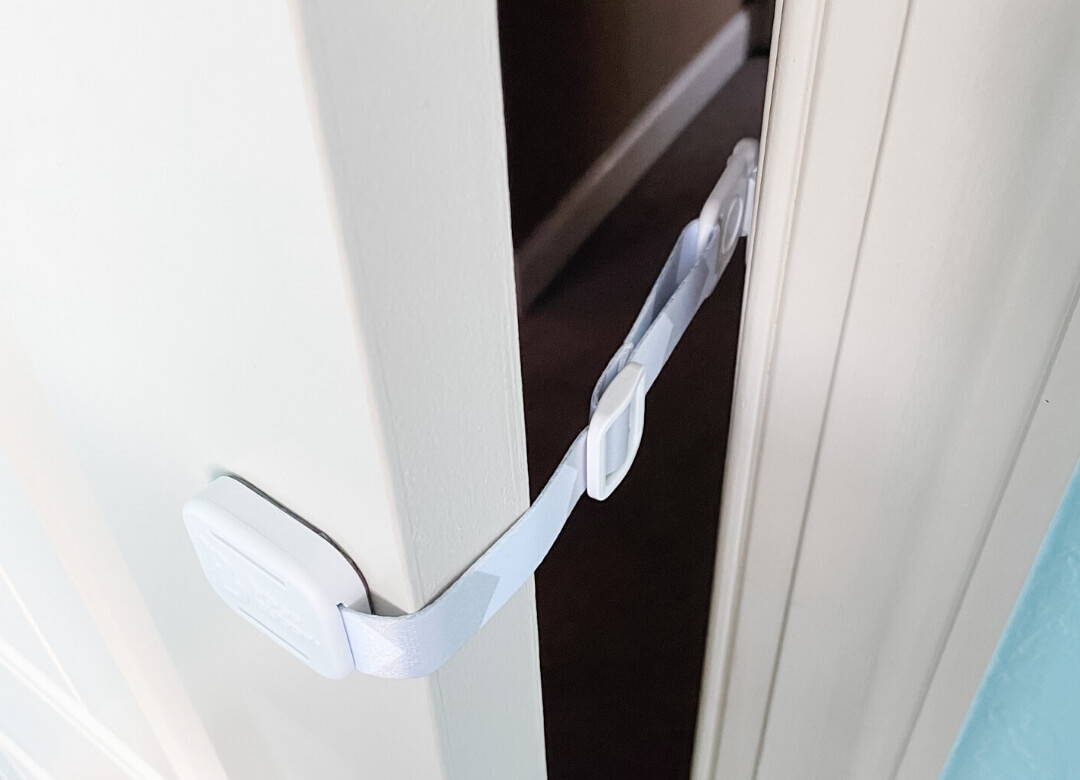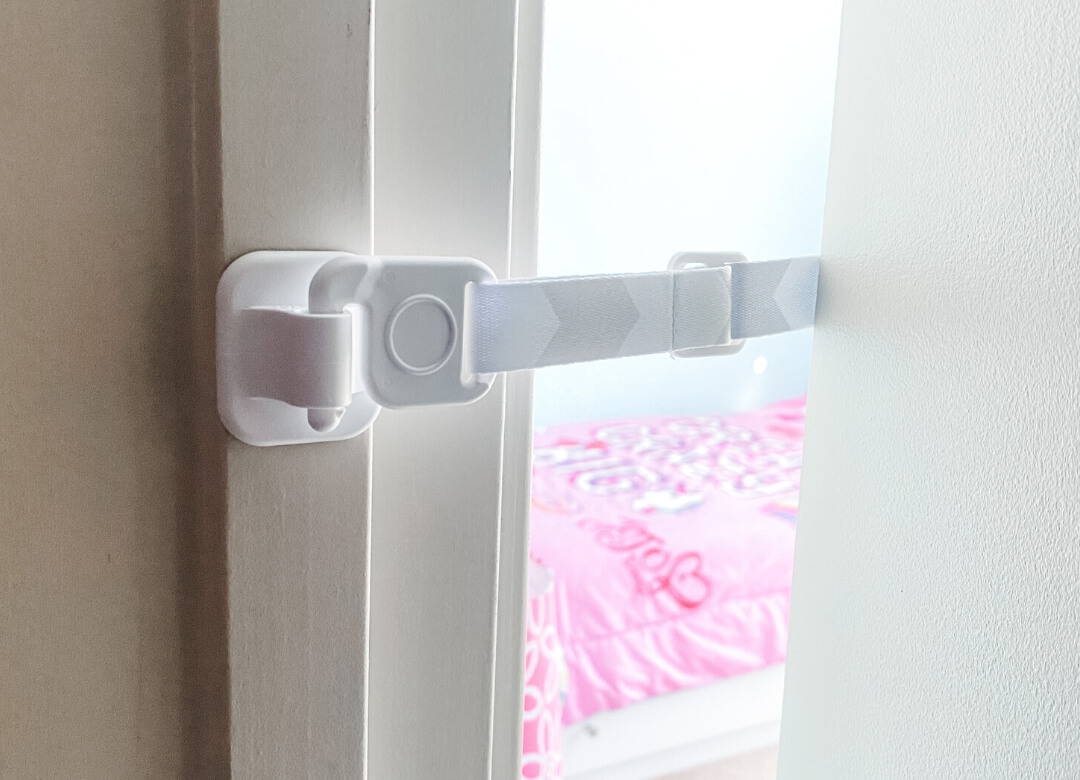 4. Door Buddy with Door Stopper
Pair Door Buddy with the Door Stopper to protect fingers and tails. It also prevents the door from closing & leaving your cat locked in a room. With door stopper on top of of door move it closer or further away from the hinge to control the width that door is propped open.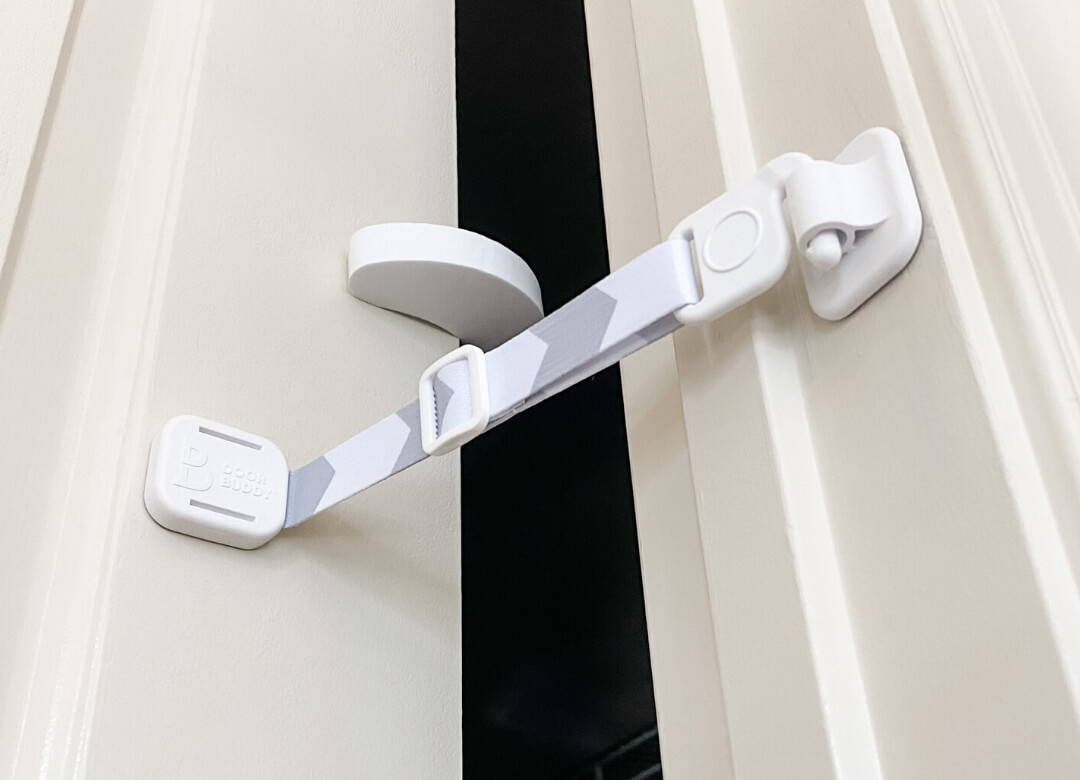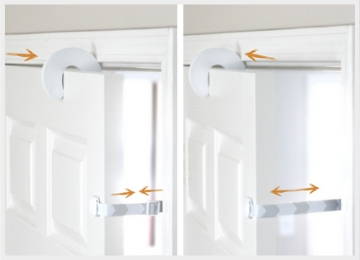 WORKS ON ANY INTERIOR DOOR TYPE