6 TODDLER ACTIVITIES FOR HOME 
If you're not constantly checking Pinterest for toddler activities for home, are you even a toddler parent? These mini-hoomans know how to keep us busy! 
Here's the thing, having a toddler home is fun and all… until you're out of ideas and on the 5th episode of Peppa Pig. Hey, it happens to the best of us!
But, here's the good news: we have just what you need - toddler activities for rainy days AND toddler activities for summer. 
As seasoned toddler parents ourselves, we're giving you our tried and tested games. What's even better is that you don't need to spend your paycheck at the craft store or spend the night prepping. These ideas are fun, educational, and easy to set up.
One more thing: don't forget to download our toddler activities printables linked throughout this blog post! 
YEAR-LONG TODDLER ACTIVITIES FOR HOME
Rain or shine, your toddler is always up for fun and games! While sunnier days may see us outside more, that doesn't mean that we can't still have a good time at home.
For those colder days, home is where the heart is...and the boredom. Let's jump into our top toddler activities for home. 
Toddler Activities for Summer
Summer activities for toddlers are plentiful, but what about ones that engage and educate your little one? An added bonus: parents can get a moment of free time - success! Our girls loved the following activities, and we know your family will too.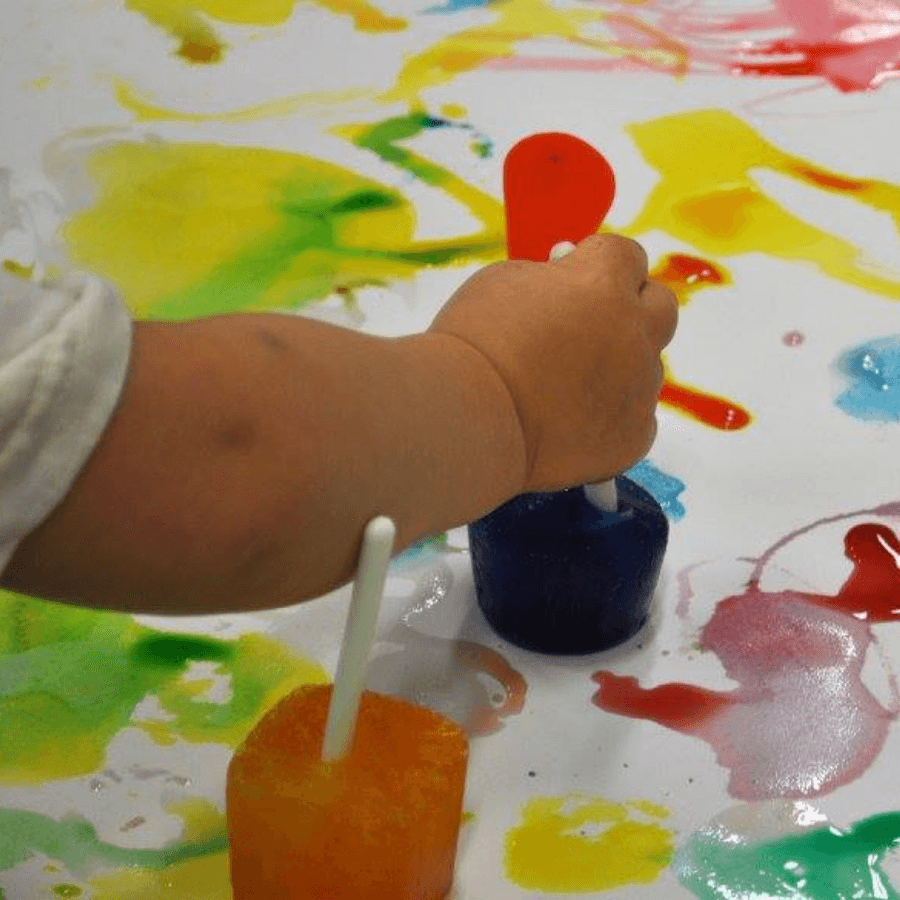 Ice Cube Painting

It's hot, you're tired, and you've run out of activities for toddlers. This is possibly the easiest and most convenient way to keep your tot occupied in the summer. 
Here's what you'll need:
Ice cube trays
Aluminum foil
Toothpicks
Food coloring
Paper
(Image source: Pequot Library)
How to make ice cube paints: 
1. The night before or even the morning of, fill your ice trays with water.
2. Mix a few drops of food coloring into the individual trays. The more colors, the better!!
3. Place the aluminum foil over the tray and seal. 
4. Stick toothpicks in the middle of each block.
5. Freeze and remove once solid. 
6. Place your child in front of some paper and let them express their wildest creative visions!
Easy, huh?
We've even gone ahead and created toddler activities printables for your little ones to color. Download them here.
Water and Ice Play
When in doubt, water is always a good idea. Also, your child will be able to cool off or clean up amongst all the fun. 
Here's what you will need: 
Sensory bin
Water
Small plastic tubs
Plastic animals/toys of choice
How to create your ice kingdom:
1. The night before or even the morning of, fill your small tubs with water.
2. Place the toys inside the tubs and freeze.
3. Once frozen, get your sensory bin and fill it with water. 
4. Add the ice toys and enjoy!
(Image source: Learning4Kids)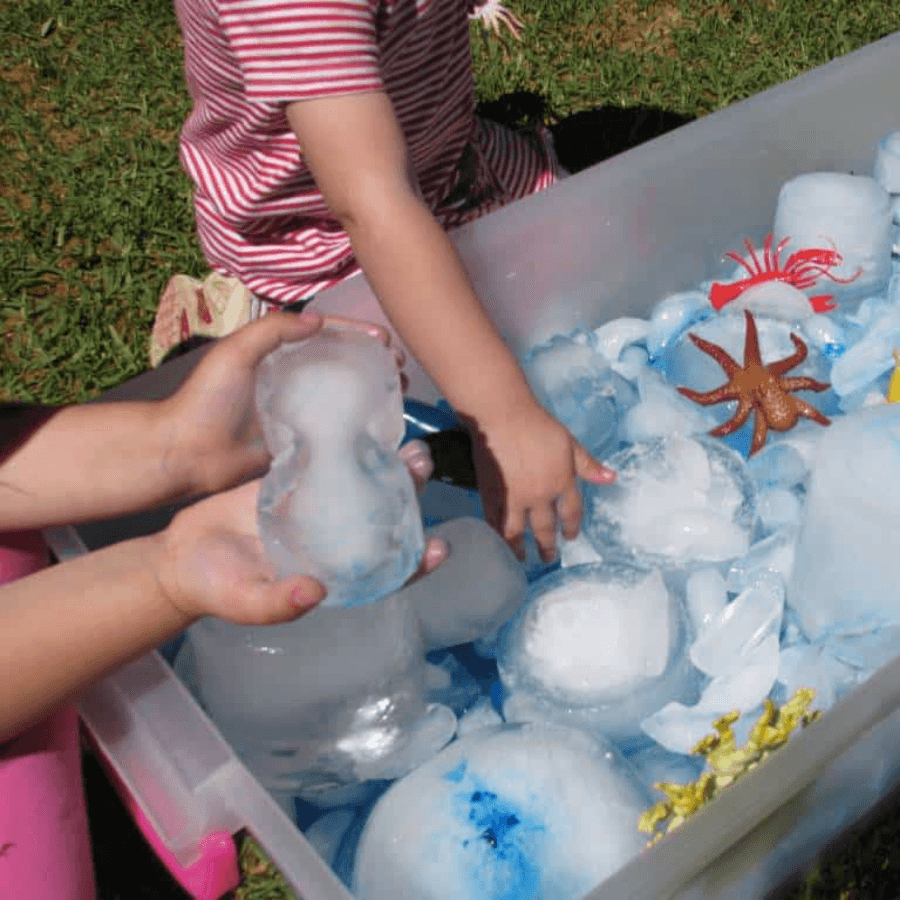 Ocean Themed Sensory Bin
If there's anything you should invest in when it comes to toddler activities for home, it's a sensory bin. They're affordable and are super helpful. This particular activity can be tweaked for different themes, but we love how the ocean theme looks. 
Now, there are a few ways for you to do this activity. You can choose your ocean base based on what you have at home - taste safe jello, water, water beads, slime, sand, or playdough. Feel free to mix this up too! You can get 15 ocean sensory play ideas here for some extra inspiration. 
Here's what you will need:
Your chosen base
Sensory bin
Scoops
Ocean toys
How to make an ocean-themed sensory bin: 
1. Prepare your base in your sensory bin.
2. Add your ocean-themed toys.
3. Use scoops to show your toddler how to separate the different elements.
TODDLER ACTIVITIES FOR RAINY DAYS
When it rains, it pours! And for a toddler, boredom pours hard. Getting outside was always a go-to for our family, so when it was cold, and we were homebound, things would get a little pawful. If this is the same for you, here are our best toddler activities for rainy days.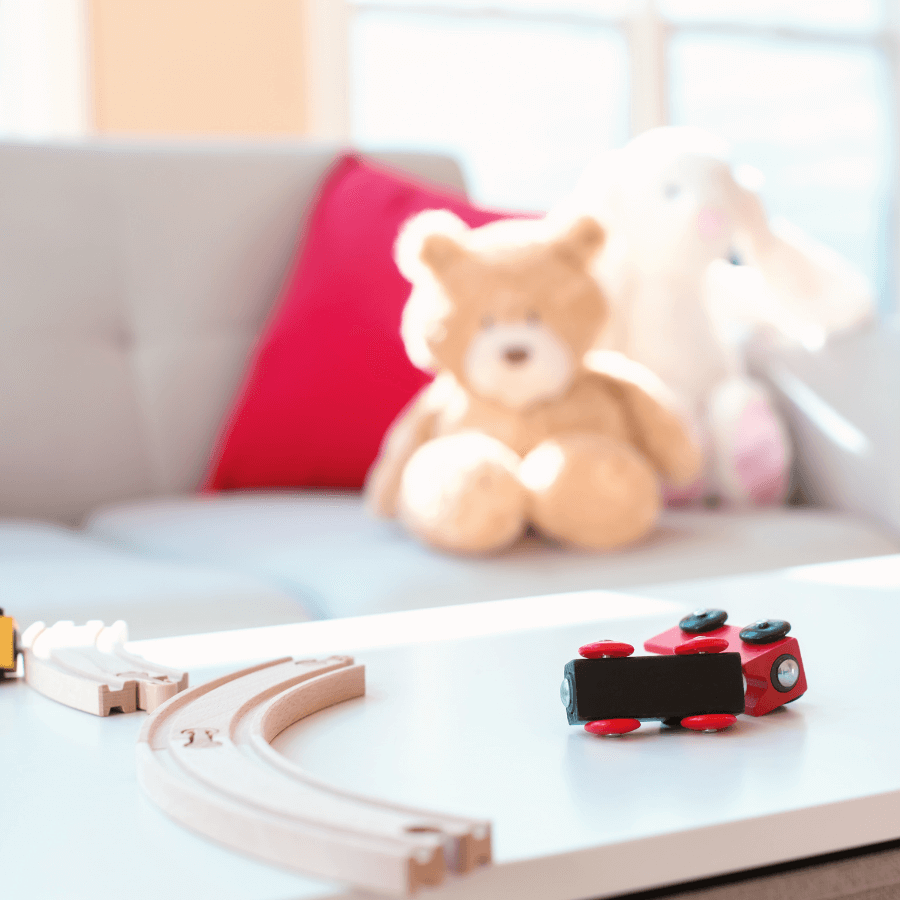 Cardboard Box Train
Is there anything more versatile than a cardboard box? Pop your toddler in one, and you've got yourself a car or even a train. You can get quite the workout if you push your child around in it too. 
Here's what you will need:
Multiple cardboard boxes or even one will do
String
Our toddler activity printables
Crayons
Glue or tape
We've created some toddler activities printables for your train too. We've got wheels and headlights that can be used to decorate the boxes. Download them here. 
How to make your cardboard box train:
1. Ask your toddler to line up the cardboard boxes (you will probably need to help with this).
2. Print out our printables and get your little one to color them in.
3. While they're busy, punch holes into the boxes and thread string through to connect them all. 
4. Stick your child's drawings onto the box and let them decorate how they please. 
5. Place your baby or ask them to get their teddies ready and put them on the train.
Indoor Scavenger Hunt
Scavenger hunts can be lots of fun for the whole family, especially if they're themed. For a rainy day, we like to create a hunt that leads to another event.
For example, you can access our toddler activities printables here and see that we've created a movie scavenger hunt. 
In this activity, your little one will be asked to find everything they need for a pawsome movie. If you're okay with screen time, this can be a great way to get them moving before settling down.
You can also opt for a reading marathon should screen time be a big no-no.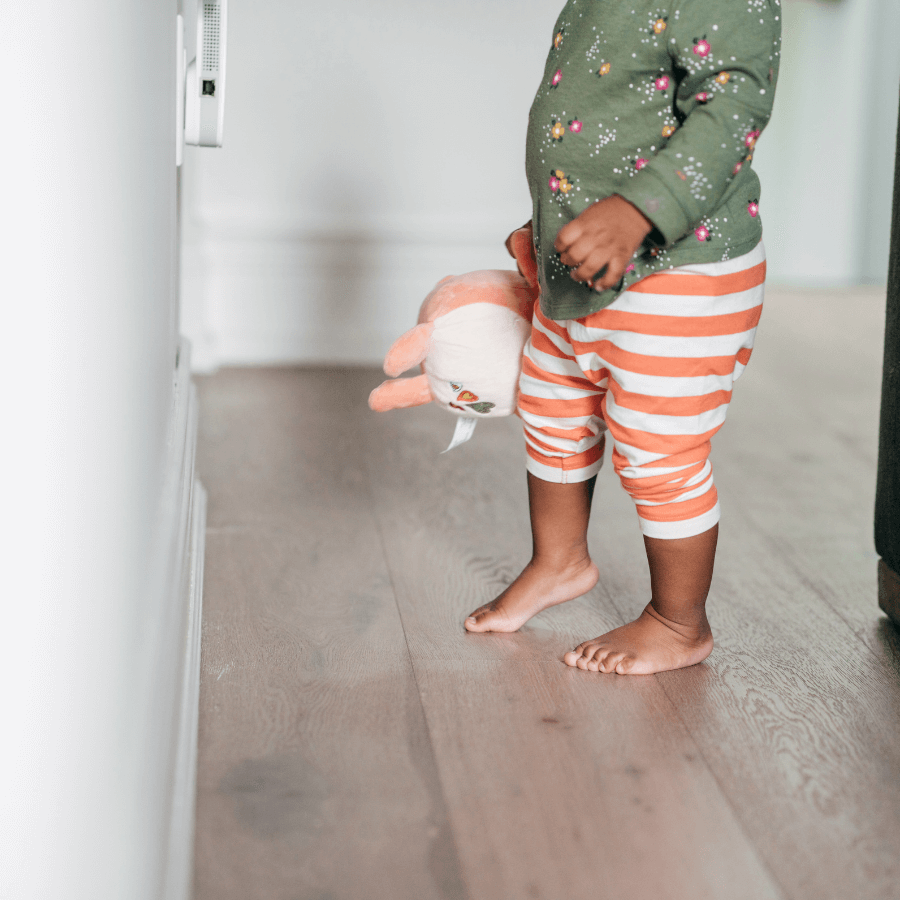 Here's what you'll need:  
Our scavenger hunt list
Marker/crayon
Toys and items listed in our hunt
How to set up your scavenger hunt: 
1. Print out our list and place the items around the house.
2.Guide your tot around the house to find the items.
3. Mark off the items as you go.
4. Celebrate with a movie or book.
Toy Cleaning
How do you keep your toddler entertained AND clean up around you? Well, fur-ends, we'd like to introduce you to the power of water, soap, and a sensory bin.
Having your child clean their toys will keep them occupied, flex their fine motor skills, and keep those items sanitary. Success!
Here's what you'll need:
Water
Sensory Bin
Sponge
Non-toxic soap or bubbles
Water safe toys
Our toy cleaning go-to's:
1. If you don't have a sensory bin, you can also use your kitchen sink, but you will need a toddler tower or stool to prop them up. 
2. Prep the soap and water. 
3. Separate the dirty toys and the soon-to-be clean ones. 
4. Show your little one how to clean them. 
5. Sit back and relax. 
How easy are these toddler activities for home, right? We told you! We love a toddler activity that's easy, affordable, and doesn't leave a big mess for us to clean. We hope your little one enjoys these as much as our girls did.
CHECK OUT OUR MOST POPULAR CONTENT