While there are few things in life cuter than a little kitten, senior cats are just as special and as unique as only a cat can be. Their playtime might be less, and their sleeping time a little longer (if this is even possible), but they are still your same beloved fur-mily member! 
Now that your kitty is getting on in life, it's time to start thinking about their care. Do you know what you need to do to make sure they stay happy, healthy, and active in their senior years? 
It may not have crossed your mind yet - we get it, life can get in the way sometimes! However, small adjustments can make a big difference to senior cats. 
Keep reading for our top tips on caring for senior cats. 
FIGURING OUT YOUR SENIOR CAT'S AGE
Before you make any changes to your cat's care and routine, you have to figure out their age. Here you will need to look at when your cat reached their golden years and just how senior they really are. 
Cats are considered elderly once they reach the age of 11, with senior cats defined as those between the ages of 11-14 years old. Once cats reach the age of 15, they are considered super senior. Thanks to the great food and care we have today, many kitties are living up to the ripe old age of 20. 
In human years, this may not sound very old at all, but cats age differently to us. See our blog post on how you can tell your senior cat's age in human years - it will come in handy! If you're wondering about cat years vs. dog years, then this post is for you. 
CARING FOR SENIOR CATS IN 4 DIFFERENT WAYS

From food for senior cats to help with older cat weight loss, here are our 4 top cat tips to help you care for your senior feline furbabies. 
1. Food for Senior Cats
One thing you may notice in older cats is weight loss. As they enter a new phase in their life, their nutritional requirements will change.
When your cat enters frosty face territory, this can be a game-changer for their health. You'll need to keep feeding them a balanced diet and make sure they're eating the right food. We recommend consulting your vet about food for senior cats that is specially formulated for their needs. 
If your cat is obese, then helping them get down to a normal weight is essential to their health as they get older. Again, your vet will be a great person to chat to about this at your next visit.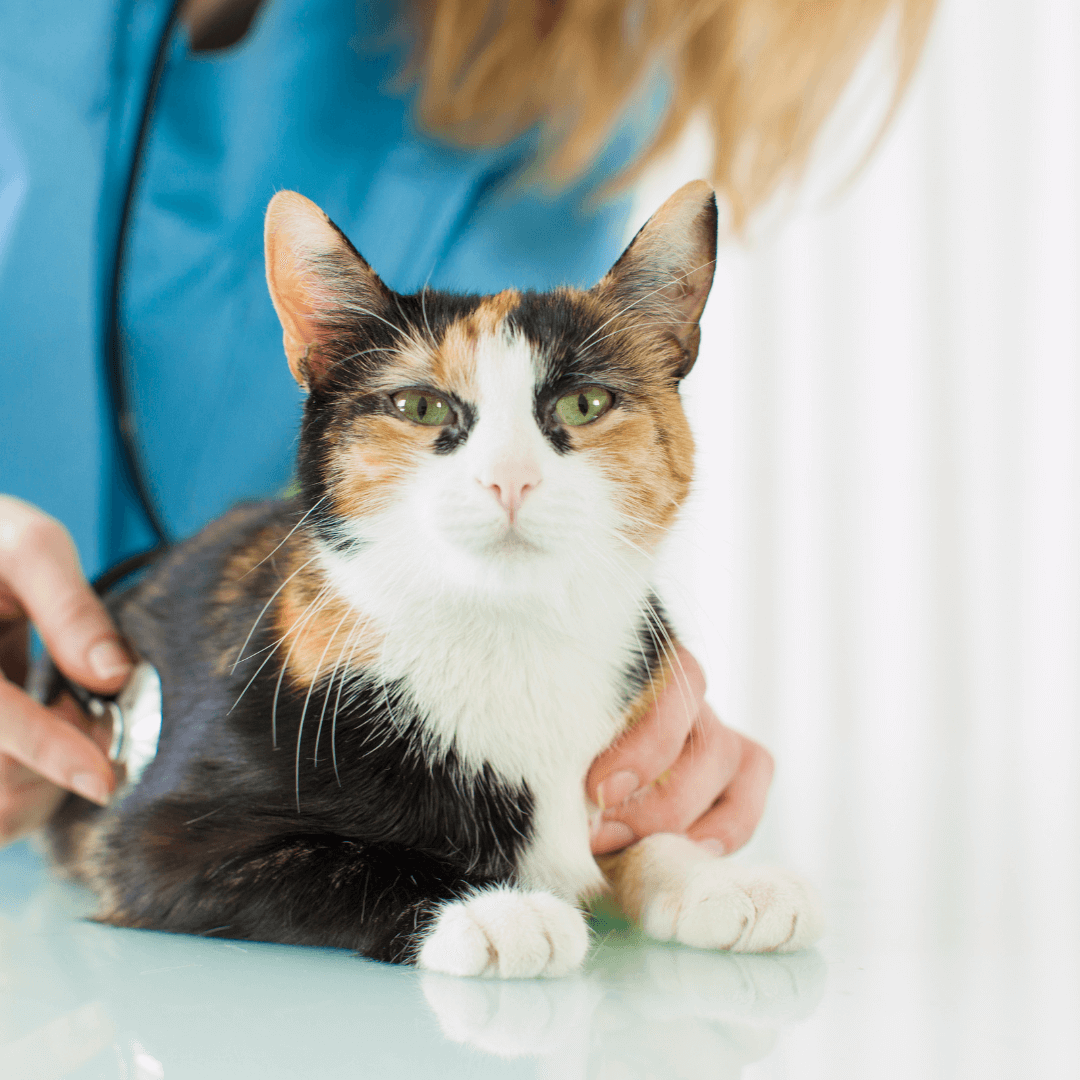 2. Stick to Regular Vet Visits
Cats are masters at many things, including hiding disease. They may appear well, despite having underlying problems.
The American Association of Feline Practitioners recommends that healthy, older cats be examined by a veterinarian every six months. 
Examining your senior cat more often as they age will help detect problems earlier. This often results in easier disease management and a better quality of life for your kitty.
In fact, regular vet visits are a top cat tip no matter how old your feline furbaby might be!
3. Practice Good Grooming and Hygiene
Maintaining your cat's dental care and gum health as they age will help them eat properly and get all the nutrients out of their food. Just like us hoomans, hygiene health matters and should be practiced from a young age! 
Thankfully, there are professionals who'll take care of your cat's dazzling smile! You can also get into the habit of cleaning your cat's teeth at home and giving them special treats which help with this. 
Your senior cats may also have special grooming needs, particularly if you have a long-haired cat. Get into the habit of brushing this hair frequently for a healthy and happy cat. Matted hair can be a nightmare for hidden fleas and skin diseases! 
4. Keep Your Cat Active
While it may be a little more difficult to keep your older cat moving, it is essential when it comes to healthy joints. Find out which games he or she loves to play, and spend some time doing this with them each day. Not only will this keep their body active, but their mind too.
Not sure where to start? Take some inspiration from our blog post, 15-minute games to play with dogs. 
We get it, sometimes we're feeling lazy, and taking your cat for a walk may be the last thing you want to do. Let us leave you with" a happy cat is a happy parent!
Make the most of these golden years with your furbaby and spend some time doing something they love. You'll thank yourself later!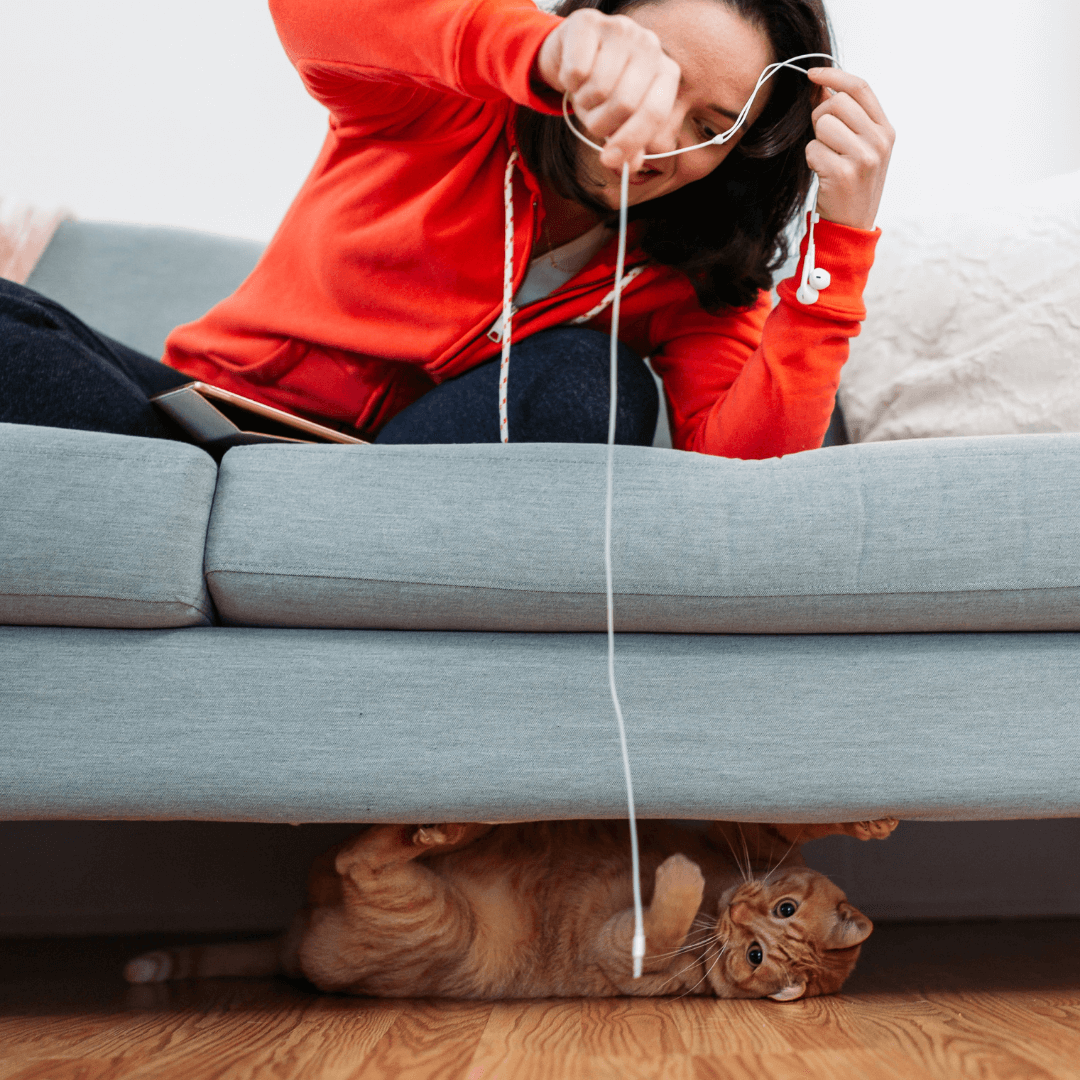 Naturally, we want our pets to be with us as long as possible. With the right care, their golden years can be their best yet! It's up to us to ensure that they're the most comfortable and content frosty face out there.  
Now that we've covered caring for senior cats, what about senior dogs? Of course, we have a blog post for that too! Check out our top tips on caring for older dogs here. 
CHECK OUT OUR MOST POPULAR CONTENT