KEEP YOUR
SMALL

DOG OUT THE LITTERBOX
So, your tiny pupper and kitty have grown so close it's adorable! But you're worried that your doggo may have pushed his little paws over the figurative and very literal boundary.
Yup, your nightmares have become a reality. He's found pleasure in scavenging for snacks from your kitty's litter box - yuck! Does a dog proof litter box even exist?
Reprimanding your doggo has done no good. No matter how much you try, he always finds his way back to the litter box nose deep in what he believes to be oh-so-yummy kitty snacks! Again...Yuck!
In the past, we've covered different ways to keep your dog out of the litter box which you can read further here. Today, we'll be introducing six tips to keep your small dog or puppy out of the litter box. These smaller fur babies can sometimes bring challenges of their own due to their tiny size!
You know what they say... dynamite comes in small packages. 
WHY DO DOGS LIKE CAT POOP?
Your doggo seems to absolutely love his newfound snacks, so you ask yourself, "Why the barking heck does my dog love chowing on my cat's poop so much?" To learn why, we've covered this topic in a previous article, which you can find here. 
For the Spark Notes version, dogs have no idea that what they're eating are the remains of their feline friend! All he knows is that it smells a-meow-zing that he can't resist taking a big munch of it all. Despite dogs being natural scavengers, this not-so-cute habit may be the result of a nutrient deficiency.
Cats' remains can be packed with unprocessed nutrients like protein. Your doggo, with the help of his determined nose, can find this attractive and believes it to be a potential treat. 
The danger in your doggo consuming these "tasty" treats is that they may contain parasites and disease organisms that present significant health risks. Read about toxoplasmosis here. For the sake of your dog's health, it's extremely important that you take the necessary precautions to keep your dog out of the litterbox.
Let's run through a few things that you can do to keep your small dog out of the litterbox.
7 WAYS TO KEEP YOUR DOG OUT OF THE LITTER BOX

1.Train Your dog
You're lucky if you've managed to catch the pawblem of your puppy snacking in the cat's litter box early in their development. The absolute best long-term solution is to train your puppy! 
However, finding the time and patience for training your puppy can be hard! Luckily, you can find extremely valuable content online and easy-to-follow Youtube videos.

Tips for dog training are plentiful! These can be a pawsome (and free) way to find the best practices on how to train your puppy or young doggo.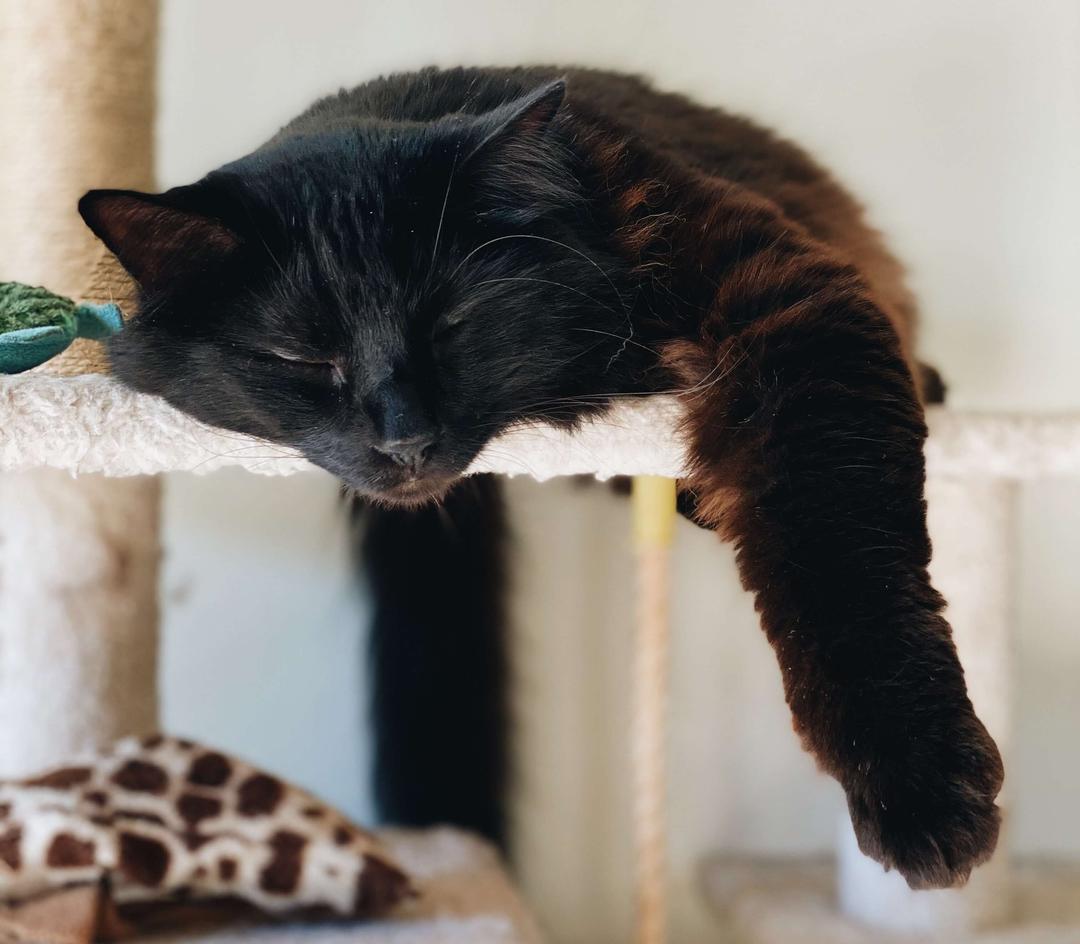 2.Elevate The Litter Box
So your little buddy has created a habit of rummaging around the litter box and you don't have the time to train them. What do you do? 
You can get creative by finding a way to elevate the litter box away from the floor. Be sure that it's at a height that your dog can't reach, but your cat can comfortably get to.
To give you an idea of what we mean, you can buy a cat climbing post that has space for the litter tray/box. This will allow your cat to comfortably get to their litterbox without your little doggo being able to reach it!
3.Invest in a Dogproof Litterbox 
A dogproof litterbox can be perfect for families such as your own that may have kitties and doggos running around! These litter boxes can feature large, roof-like lids with a swinging door that will allow your cat to slip in, whilst keeping your dog out. 
Dog proof litter boxes are largely available and come in just about every shape and size. Shop around and find the one that you feel will work best for your situation.
4.Clean Up ASAP
This tip may be more of a short-term fix than a long-term one. We suggest using this strategy whilst you make arrangements to find a long-term solution that works for you. 
If you're around when your kitty has their "me time" in their litter box, simply get up and clean it up ASAP. Don't leave their business laying around long enough for your doggo to find and snack on.
The reason we say that this is a short-term solution is that, unfortunately, this isn't always possible. It's a bit unrealistic to be able to always be around to clean up after your kitty immediately after they go. Who's got time for that, right? 
5.Keep Your Dog Occupied
Have you ever gotten up from the couch to go to the fridge? You get into the fridge and stand there for a minute or two, grab a snack and head back to the couch. Only to find yourself in the cupboard five minutes later looking for another snack to munch on!
We call this "bored snacking". We're all guilty of it. We find ourselves snacking simply because we're bored!
Guess what? Our furry, friendly puppers aren't so different! Doggos get bored too. When they do, they end up catching up to mischief, which at times can include finding their way into the litter box. What do you do?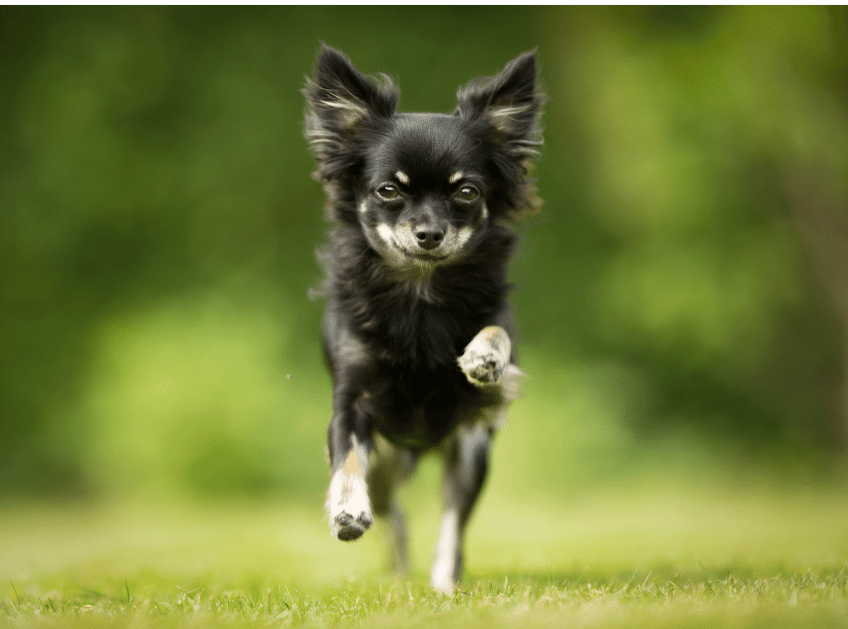 Keep your doggo active with these dog exercise tips! 
Take your dog to the local dog park.
Play fetch with your dog in the yard.
Take your dog for a swim.
Take your dog for an evening walk.
By allowing them to express their energy daily, your dog will be more relaxed and less likely to find naughty things to do whilst at home.
6.Keep Your Dog Well-Nourished
You'll be surprised how similar our doggos may be to us! When we haven't eaten well, we can find ourselves craving food, eating junk treats, and never feeling properly satisfied.
The same goes for dogs. When they aren't well-fed, they'll find ways to cure their cravings. They'll eat anything that smells like food. That includes your cat's poop!
It's so important to keep your doggo on a well-maintained diet as to keep them well-nourished and healthy. This way, they won't be craving snacks and scavenging for food. Instead, they'll be getting just the right about of nutrients needed to keep them away from the litter box! 
7. When in Doubt, Use The Door Buddy
We know, The Door Buddy works best for doggos that are the same size or bigger than your feline friend. However, did you know that cats can be surprisingly liquid when they want to be? 
Have you ever found your cat in a weirdly small place and thought, "how?!"? That's because, when properly motivated, they can fit into just about anything!
For The Door Buddy, we recommend comparing your doggos head to your cat's shoulders. The is generally the widest part of your cat's body and your strap should be adjusted accordingly. 
We hope that these litterbox tips to keep your small dog out of the litter box come in handy. By keeping your dog happy, healthy, and well-behaved, you'll find yourself and your dog feeling less stressed and more relaxed.
Cats enjoy having their own space. By using these tips to keep your dog out of the litter box, your dog will keep healthy and your kitty will be happy that they finally have their own space! The cat snacks will also end up staying in the cat's litter box, exactly where they belong!
CHECK OUT OUR MOST POPULAR CONTENT