CHRISTMAS GIFTS IDEAS FOR PET OWNERS



Santa Paws is coming to town, and we can't wait to wish you all a meowy Christmas! But, first thing's first, what will he bring for all the good pet owners out there? Even Santa Paws could do with Christmas gift ideas for pet owners! 
Although we're sure the elves are hard at work, you can never overprepare your shopping list! Un-fur-tunately, getting gifts for pet owners can quickly go from purrrfect to a little bit on the cheesy side. That's why we've put together our festive gift guide to help you find pawsome dog lover gifts and cat lover gifts. These presents are sure to be claws for celebration! 
PAWSOME TOP DOG LOVER GIFTS: 
What would we do without the dog lover in our lives? Can we blame them for loving their pooches so much?.. Until they start snacking on the cat's tootsie rolls, but that's another story! So, what do you buy the person who loves dogs more than people? Let's dive in!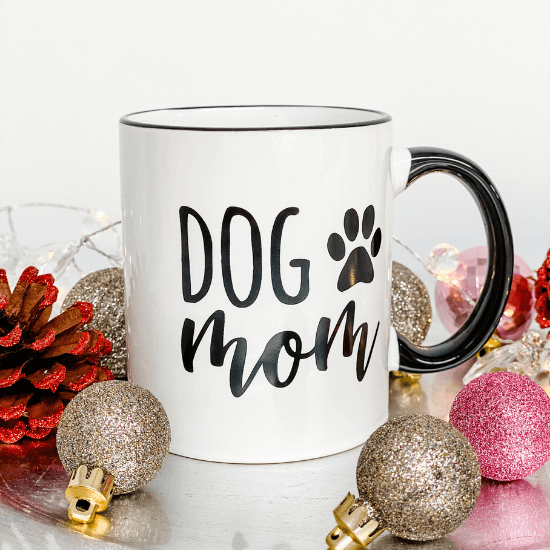 Dog Mom & Dad Mug from Celebrimo 
Nothing says "purrfect dog lover gifts" like a mug with their title on it. After all, is there anyone more proud than a good doggo's furparent? These dog mom and dog dad mugs are available on Amazon and make for a fur-tastic stocking stuffer! 
Pawprint Keepsake Ornament 
Immortalizing your baby's hand or footprint is one thing, but a doggo's paw is another! This will add a sentimental touch to your Christmas shopping, and we bet your dog fur-end will proudly display it on their tree. You can pick up the kit on Amazon too.
Goody Box Dog Toys via Chewy
When in doubt, Chewy is always a great place to shop for dog lover gifts. This Goody Box Dog Toys is no different! Although this may not be for the dog owner per se, they will love sharing the Christmas cheer with their best pooch!  From apparel to treats, this box has it all. You can grab this box from Chewy, and while you're there, you may as well pick up a Door Buddy #JustSaying, 
Psst… One more thing, we wrote a dog lover and doggo gift guide that can be accessed here.
PURRFECT CAT LOVER GIFTS
Now onto the cool cats and kittens! When it comes to Christmas gifts for pet owners, you can't forget about the special cat owners in our lives.
Cat Themed Welcome Mat
Not only are welcome mats practical, but they can be a cute and fun way to remind visitors that this is a cat-friendly home. The cat owner in your life will love the thought behind this gift and will love it even more when paws are kept clean! Etsy has an array of fun mats, and supporting small businesses is the perfect way to spread Christmas cheer. 
Cat Measuring Cups
We're not going to lie to you, when we saw these measuring cups on Modcloth, we quickly pressed add to cart!  This will be a great addition to any cat owner's kitchen, especially when they're busy baking up a fresh batch of homemade cat treats.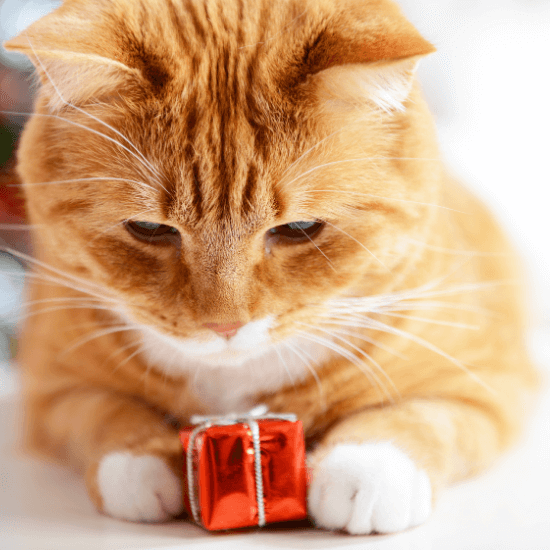 Cat Tea Bags
Is there anything better than a cuddle with your cat and a hot cup of tea? The cat lover in your life will love cozying up to their kitty with these tea bags from OMGJapan. These teabags offer a great variety to ensure that not only are they getting fun, new shapes, but some furbulous flavors too.
THE PERFECT CHRISTMAS GIFT FOR PET OWNERS: 
Now, if we're talking multiple pets in the home, it can be tricky to split hairs and decide if you should go for the dog lover gifts or the cat lover gifts. We get it; no one wants to show preference and leave their beloved pooch or kitty out! Luckily, we may have the purrrfect solution for the whole furmily. 
The Door Buddy
Come on, what is a list of gifts for pet owners without a mention of our adjustable door strap? Door Buddy is a pawsome gift that can benefit the whole furmily, and here's why: 
Gives cats the gift of space and privacy
Allows fur-parents the freedom of not having to always open doors or chase away doggos or babies from the litter box
Keeps dogs fit and healthy without any tootsie roll snacks or calorie-rich cat food in their diet
See? There are benefits for just about anyone in the home! The best part is that it's straightforward to use and you can pet and baby proof the house in seconds. So, if you know of any furparents who are struggling to keep their dog out of the litter box or stopping their little one from crawling into the water bowls, Door Buddy is a must this Christmas! 

We hope this festive gift guide has inspired you to find a fur-tastic present for your lovable pet owner! These dog owner gifts and cat owner gifts will surely be a hit around the Christmas tree. Don't forget to cat-proof your tree while you're at it. And remember, have a safe and jolly festive season, and a happy meow year! 
CHECK OUT OUR MOST POPULAR CONTENT